CHICO FLAX'S MISSION
To pilot regenerative production and processing systems for flax in our region, bringing a new industry and social enterprise to Northern California in collaboration with local community members, farmers, artisans and institutions.
I have been growing and processing flax into linen with great success here in Northern California.   This interest is now infused into my current work. Knowing that my yarns can be locally sourced, grown using regenerative agriculture practices and processed using no chemicals means that my finished pieces are climate beneficial adding to the beauty of each piece.  I will be offering new lines in linen, cotton and wool that were made within a 150 mile radius.
                          CHICO FLAX YARNS PERFECT FOR WEAVING AND KNITTING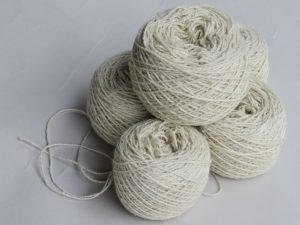 After 8 years Chico Flax is now proving yarns blended with wool for both the knitter and weaver.  A blend of 35% flax, 65% wool is just the right amount for the attributes of linen's durability,anti-mircobial, luster and drape added to wool's warmth creates a very luxurious fiber.  These yarns are available at www.chicoflax.com